BMB Weatherproof Canopies Ltd acquired by serial entrepreneur, William Ravenna.
BCMS successfully advises on the sale of Merseyside based manufacturer of steel and PVC fork truck cabs.
Market-leading M&A advisor says activity in the manufacturing and engineering sector is vibrant ' with strong demand for speciality / niche businesses.
M&A advisor BCMS has an outstanding track record of completions in the manufacturing sector
British manufacturer, BMB Weatherproof Canopies Ltd, has been acquired by William Ravenna, a private investor and serial entrepreneur, in a transaction managed by international M&A advisor BCMS.
Merseyside-based BMB Weatherproof Canopies Ltd are manufacturers supplying both industrial and consumer markets. The company's primary market is the manufacture of bespoke cabs in steel and PVC for the fork truck industry, providing a turnkey service to customers in that market. In consumer markets, the company manufactures tailored boot liners for all makes and models of hatchback cars. The company has enjoyed a prolonged period of growth and is poised to expand further in future.
BCMS Deal Leader Ilan Elfassy, who managed the transaction, commented: "UK manufacturing has been resurgent over the last 18 months and M&A activity in the space has been equally vibrant.   BMB Weatherproof Canopies Ltd is an excellent business, which has enjoyed strong growth in its chosen markets. With the addition of William Ravenna's drive and vision the company will undoubtedly go from strength to strength."
BCMS was engaged by the shareholders to identify suitable acquirers for the business and to negotiate the best possible sale of the company. The BCMS research team identified a number of companies that could potentially acquire the business, including manufacturers, industrial services providers and private investors.
Following discreet approaches by the BCMS team 20 companies expressed a more serious interest in the acquisition, some of whom went on to meet with the shareholders to discuss the business at greater depth. Ultimately, three parties tabled offers for the business.
The successful acquirer, William Ravenna, a private investor and serial entrepreneur, tabled the most compelling offer for the business. The company will be added to Mr Ravenna's existing portfolio of investments, which has previously included manufacturing operations.
BCMS has an outstanding track record of completions in the manufacturing sector, having completed 25 deals in the manufacturing and engineering space since 2012.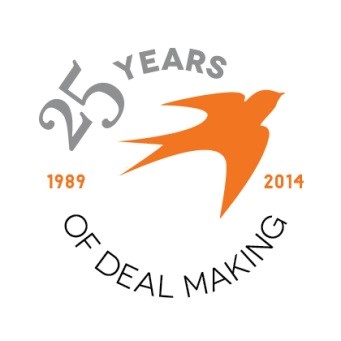 COPY ENDS
Available for interview:
Ilan Elfassy, Deal Leader ' Tel: 01635 296 106
For all media enquiries email: nolan.john@bcmscorporate.com
Notes for editors:
About BCMS
BCMS is a specialist lead advisor to shareholders of private companies. The company is a UK market leader in its chosen area of expertise, having completed over 500 deals in the last decade. BCMS now sells more companies than any other comparable advisor in the UK.
BCMS is past winner of the 'Coutts Bank Family Business of the Year' (sub £25m-turnover category) and is headquartered in Kingsclere, near Newbury, Berkshire.   BCMS is also ranked within the Thames Valley 250, a multi-billion-pound listing of the top private companies in the region, with a combined turnover of £23bn (source: The Business Magazine, July 2013).
The company has grown substantially since it was first established in 1989. Much of its international expansion has taken place in the last five years. BCMS has established 22 offices across five continents and the company now employs 240+ staff.
BCMS has unrivalled contact with the market of acquirers globally. Its staff speak with more than 35,000 acquirers each year, either on the telephone or face-to-face.