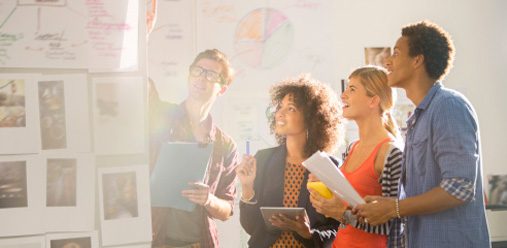 Raventa provides a unique opportunity for candidates. As an entrepreneurial-focused and growing firm, our team consists of exceptionally talented and experienced professionals with strong track records.
We look for individuals with superior academic performance, analytical expertise, interpersonal skills, and a strong work ethic backed by relevant experience.
Raventa is is proud to be an equal opportunity workplace, and in having a working environment that properly showcases individual talent and rewards personal contribution.
Current Vacancies:
Customer Service Co-Ordinator
This is a Customer Service Co-Ordinator role for a B2B manufacturing company. The CSC serves as the professional representative of the company therefore the consistent provision of an exceptional service and approach is crucial. The role is responsible for:
1. Delivering an excellent service to all customers by answering telephone calls, providing customer information, handling queries, and managing customer orders by interacting with the rest of the organisation. The CSC will get involved from the point of order entry to the point of dispatch and final delivery and invoice to the customer.
Principle Responsibilities
➢ Customer Service
• Manage customer orders in a timely manner by ensuring customers receive relevant order acknowledgments and order confirmations and the order is scheduled into production in time to meet the agreed delivery date.
• Effectively handling and being accountable for all types of order entry.
• Seek order progress information from other departments through positive communication and collaboration.
• Daily management of late orders in a manner that customers are advised of any delays before the due date.
• Provide a friendly, responsive and professional service to all customers, presenting a positive impression of the business and products.
• Respond to customer enquiries through providing information about the company's full range of products and services.
• Ensure that every customer sales enquiry is dealt with in a timely manner.
• Open customer accounts by accurately recording all relevant information.
• Ensure that incoming telephone calls are answered in a professional and timely manner and transferred, where appropriate, to the relevant department.
• Ensuring an efficient and organised system and workspace.
• Taking occasional responsibility for the induction and development of new members of staff.
• Meeting the training and development requirements of the job role.
• Support the customer service manager with customer quotations as and when required.
• Flexibility to support other areas of the business as and when needed.
For more information BMB CSC Role Specification v3 – 6 Aug 19 (Website Version)
THC 3D CAD Design Engineer ("CDE")
Our Company
Our company is a leading boot liner manufacturer with a wide range of bespoke, high quality boot liners for a wide variety of vehicles in the UK and Europe. We have comprehensive marketing, design and manufacturing capabilities covering many techniques to promote, develop and produce custom made boot liners.
The Design Department

The principle function of the design department is to design and develop Bootliners, using a laser scanner, 2D and 3D CAD modelling software to create patterns to match specific vehicle requirements. The department works closely with Commercial, Marketing and Production to fulfil commercial demands.
The Goal is to expand the capacity of boot liner designs to keep pace with an increasing demand
The Role


The role of the 3D CAD Design Engineer

1. Product Design:
• Understudy to the design team learning the skills required to design a bootliner
• Increase the efficiency of boot liner design
• Learn the use of Solidworks design software and/or other appropriate design software
• Learn techniques to rapidly and accurately scan car boots with a 3D laser scanner to facilitate
boot liner design.
• Ensure that designs are approved internally and externally to successfully meet orders.
• Product Research

2. Commercial Support:

• Support product design with marketing photos and text
• Support product design with supplementary documents
• Support digital marketing with uploads to website
• Be responsible for the administration and communication between Design and the Commercial and Production departments
• Technical support to customers via telephone
The role will be office based for the majority of the time, however, some travel from time to time may be required
For more information THC 3D CAD Design Engineer Spec (GPR) May 19.v1