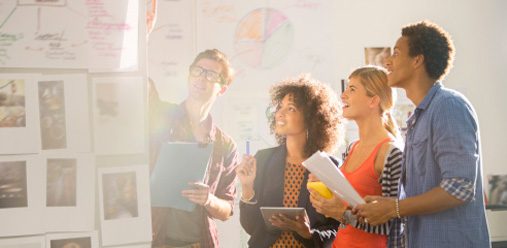 Raventa provides a unique opportunity for candidates. As an entrepreneurial-focused and growing firm, our team consists of exceptionally talented and experienced professionals with strong track records.
We look for individuals with superior academic performance, analytical expertise, interpersonal skills, and a strong work ethic backed by relevant experience.
Raventa is is proud to be an equal opportunity workplace, and in having a working environment that properly showcases individual talent and rewards personal contribution.
Current Vacancies:
Trainee General Production Operatives
Our client is a leading manufacturer of a wide range of bespoke reliable, high quality identification products including labels, decals, name and data plates, panel fronts and overlays, membrane switches and touchscreens with over 20 years' experience.
The Operations Department
Duties will include assisting in busy areas of the company (Metal /Plastic finishing /Doming /Digital and Despatch) work duties includes assembling parts, Checking and packing finished goods loading and unloading machines.
For More information LXC Trainee General Production Operatives v.1 Dec 17
Customer Service & Social Media / Marketing Co-Ordinator (CSSMC)
This is a bilingual Fluent English & Dutch/Flemish Customer Service & Social Media / Marketing CoOrdinator role for an on-line, e-commerce B2C business. The CSSMC serves as the professional representative of the company therefore the consistent provision of an exceptional service and approach is crucial. The role is responsible for delivering an excellent service to all customers primarily via the company's e-commerce website but also by answering telephone calls, providing customer information, handling transactions, and managing customer orders by interacting with the rest of the organisation. The CSSMC will get involved from the point of order entry to the point of dispatch and final delivery and invoice  to the customer.
In addition, the CSSMC will manage some e-commerce areas such as social medial, web site content management, Dutch/Flemish store content management and basic digital marketing analysis through Google Analytics among others
For More Information THC Customer Service Social Media Marketing Co-Ordinator July 18 (THC Website Version)